Make Money by Walking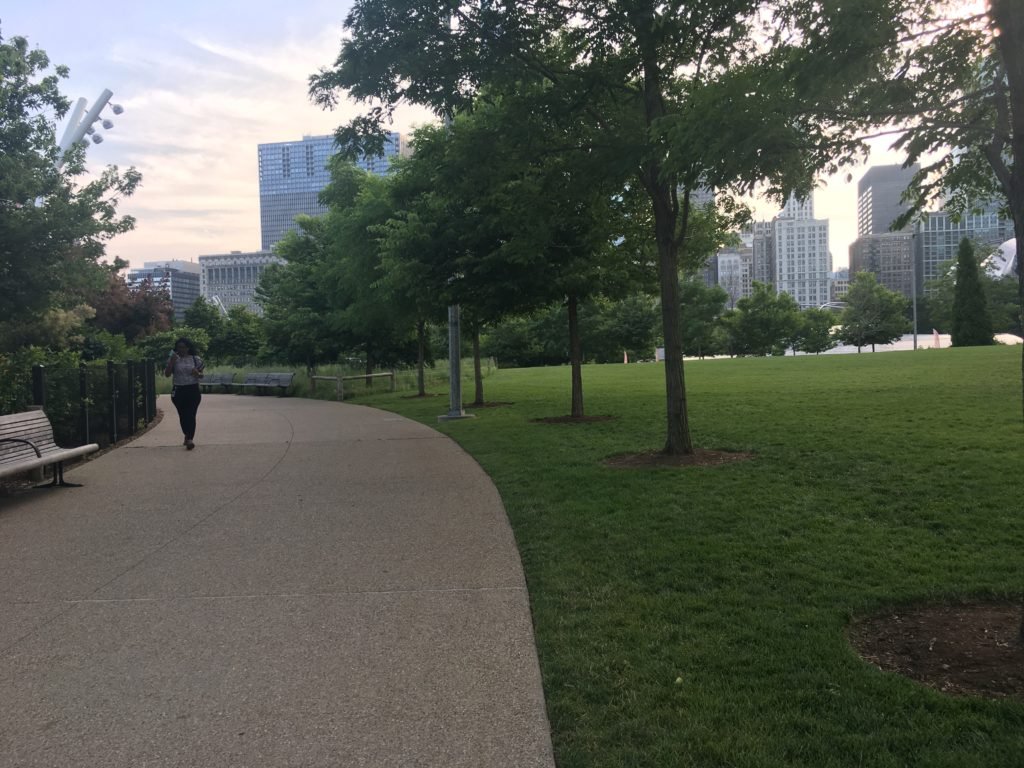 I remember receiving a text from my sister a few years ago inviting me to join a walking app.
At first I was confused and ignored her text thinking it was a spam promo message.
A few days later we were talking and she asked if I'd joined the walking app.
I said I hadn't, and like any good sister, she took my phone from me and helped me download the app to join.
A few months later, without doing anything extra except my normal walking and running routine, I remember having enough points in my account to be able to choose a prize and have it shipped to me.
It was exciting and fun. I picked a pair of purple and pink Puma shoes that were a half size too big since they were out of the shoes in my exact size.
The next few times I chose a few Amazon gift cards since I'd learned my lesson from choosing shoes in the wrong size.
Earning points from walking is fun. Choosing a prize is even more fun.
Walking apps are one of the best apps to have on your phone since you can get free money, gift cards and prizes simply by doing what you do everyday anyway.
Why would an app pay you to walk?
Apps make money when they have active users that view or click their ads.
They also make money when they promote products to their audience in the freebie or earned walking points sections.
This allows the apps to give you a small portion of the overall money they are earning from ads targeted at their active users including you, as well as their ads from product sponsorships.
Or, why would an app give you free products just for walking?
The apps can afford to give away free products because often they get the products for free or heavily discounted from their associated companies as marketing materials because they are helping promote the name of the company by showcasing their product in the app.
Your attention, and daily use of the app, is what allows apps to pay you or give you free products to walk.
It's more your attention than the actual walking that allows you to get the freebies, but your attention as measured by how much you walk, allows the app to limit the amount of money and freebies you get by a measurable amount.
App companies can't be handing out products and freebies hand over fist every time you login, so instead they measure and hand out rewards based on the number of steps you take each day so they can cap how many freebies they hand out to make it worth it for them.
Get Money For Walking
Walking apps aren't scams, at least not all of them, but they do take a while to earn points and rewards.
I've personally received freebies and gift cards including a free pair of Puma tennis shoes and several Amazon gift cards for walking with several walking apps, and I'll show you how you can do the same in the sections below.
Paid to Walk Apps
Here are some of the best apps that pay you or give you free products to walk:
Sweatcoin is my current personal favorite walking app. It has a cool futuristic interface and typeface, which makes it fun to open and interact with the app.

You can earn 5 Sweatcoins a day and up to 150 a month with the regular membership. If you want to earn more you have to spend your hard-earned Sweatcoins monthly to raise your cap.

The maximum you can earn per month is 600 coins a month if you have the highest Breaker subscription level, but you also have to pay 30 Sweatcoins a month to stay at that level. Soon they're coming out with a higher one as well.

This makes earning coins go more slowly.

This app only converts outside steps into Sweatcoins, so if you like to jog on an indoor treadmill or walk around inside, you won't be able to reap the rewards from that type of walking or exercise.

The normal, lower Sweatcoin rewards can be pretty cool, and I've seen rewards such as free speakers to hook your phone up to, cash, and even an iPhone X.

Unfortunately, the iPhone and high cash rewards need 20K Sweatcoins to cash in. It used to allow you to pool your coins with other users to redeem the big prizes, but it stopped that likely due to too many people actually claiming the high-value prizes.

Alternatively, if you are trying to get the high-level rewards on your own it would take over 2.7 years to earn one on your own even if you maxed out the rewards on the highest reward level every single day.

I think having just out of reach high-end luxury prizes is the app's sneaky way of enticing users to join and keep using it, even though the likelihood of anyone reaching the free iPhone level payoff is super slim.

One trick to earn more coins without walking is to invite friends to use the app using your own unique sign up code.

Another way to get bonuses is to login to the app every day and click to claim the bonus reward. You'll have to watch an ad first, and then you'll receive a Sweatcoin bonus.

Overall I recommend the Sweatcoin app if you want to gamify your daily steps, keep track, and claim fun rewards.

Runtopia allows you to track your workouts, and it converts your steps into SPC coins that you can use to redeem for rewards.

This app is great for runners who like having a coach in their ear giving them motivation. It literally has an audio coach talking in your ear, giving real-time running feedback and tips on your running form to aid in protecting against injury.

It also contains custom workout plans to help you train for anything from a 5K to a marathon, so it's a great app for anyone who has a long distance run on their goal list.

There are even in-app and in person events you can attend and learn about through the app.

You can redeem the points you've earned to claim products, coupons and even cash paid out through PayPal.

Coins do expire each year on March 1st, so be careful to claim any prizes you want before your coins expire.

There is a free level for anyone who wants the app's basic benefits.

If you want a premium membership, the app offers opportunities to purchase one once you have installed it. The premium membership costs $3.99 a month or $23.99 a year.

If you're looking for running feedback, training and community in addition to earning coins and rewards, then this could be the app for you.

Lympo is free to download, but also offers opportunities for in-app purchases.

The app lets you earn actual Lympo Crypto coins that have real value in and of themselves, even if you don't redeem them for points and rewards.

All you have to do to earn the points is walk or run and login to complete the challenges. You can also invite friends to earn bonus points.

The Lympo app is my second favorite paid walking app, but that's only because I just joined. If the app delivers as much as it says it does, it may overtake Sweatcoin as my favorite one.

The prizes are amazing and include watches, Samsung touchscreen phones, T-Shirts and more.

The fact you're earning actual Crypto that has revenue value in the real world just from walking is my favorite part.

The Lympo app is the only one I'm aware of that gives you actual currency directly in exchange for your physical activity, making it almost number one and maybe soon-to-be number one on my list. I'll keep you guys posted.

Achievement is a great app that lets you earn points for walking, meditating, inputting your meals, and answering questions.

You get $10 for every 10,000 points you earn, which you can choose to redeem for yourself using PayPal cash, or choose to donate to charity.

Rewards are paid out within 7 business days after your request.

Achievement and Charity Miles, next on the list, are the only two walking apps I know of that let you donate your step rewards in cash directly to charity, making them unique in that respect.

Why not do good and feel good about your walking? Just another way to use your regular daily activity to put a smile on your own face and help others.

The only hesitation I have about the Achievement app is it seems as though it would take a while to earn 10,000 points to earn the $10 reward, but why not download it if you're walking everyday anyway.

Similar to the Achievement app, Charity Miles lets you donate your miles and cash to charity. However, with the Charity Miles app, you actually can't redeem the rewards for yourself, you can only give them to charity.

This makes it a great, guilt-free way to exercise your own body and help others at the same time.

The Charity Miles app partners with around 40 charities as well as a collection of company Sponsors that donate the money to the charities in amounts based on the physical activity of the app users.

This unique arrangement gives the Sponsors positive publicity and exposure as well as material they can use in their own marketing, and it allows the app to thrive and attract new users.

You have to choose one of the pre-determined charities on the list, so if you have a die-hard favorite charity that's not on the list, you won't be able to donate to it. However, the list is broad enough that you should be able to find a charity in line with your values to support.

The only drawback to the Charity Miles app is that you have to open it each time you want to record your miles and get rewarded.

Charity Miles is a great paid walking app for those looking to exercise and selflessly help out charities.

The MapMyFitness app is for serious runners who want to track, review and map out their workouts. There is also a premium version for users who want training plans.

This app doesn't give you points and rewards simply for walking outside. Instead, if you want the chance to earn a reward, you'll have to join specific challenges that offer prizes. Then, you will have a chance to win a reward by doing the challenge.

I wouldn't recommend this app to casual walkers, as it is aimed more toward those who go on regular runs and are up for a challenge.

It is also one of the only apps on this list that doesn't give out prizes to everyone who simply walks or runs a certain amount, as you may not win a prize even if you complete a lot of the challenges.

If you run regularly and want to try this app out, it could be a fit for you, and you may be able to win a prize or two if you really go for it.

Walgreens Balance Rewards lets you earn points for walking, running and biking, as well as other healthy check-in activities, which you can read more about on their website.

You also earn points for purchasing Walgreens items, and you can use your combined points to claim rewards and save on future purchases, all of which you can view inside your Walgreens app.

If you're a frequent Walgreens shopper and track your steps already, there is no reason not to download the Walgreens app and start getting rewarded for what you're already doing.

Rover is an app that lets you find nearby dogs to watch for your neighbors.

You get to watch the dogs and you get paid. Walking them is optional in this app, but it's a great way to get paid to get your daily steps in and play with a cute dog.

WagWalk is a similar app that lets you find nearby dogs to walk for your neighbors. You get paid to walk dogs so you're getting steps in and getting to spend time with dogs.

If you like dogs, both of these apps are great ways to get paid even more than you would for every other walking app I mentioned above, and get to spend more time with dogs.

This is a great option especially if you love dogs but don't have one of your own for whatever reason.

StepBet is one of the most unique options on this paid walking app list.

You have to pay to play, and you could lose all the money you bet. You win and lose based on your own performance, and the app motivates you to achieve your own goals.

The games vary in length, but you get to choose how long you want your game to be.

You bet a certain amount, which on average is $40, along with a handful of other players. If you hit your personal step goals for the whole game, you split the pot with all the winners.

If you don't hit your step goals, then you forfeit what you put into the pot originally.

StepBet is a great motivator app for those who need a push to get walking, since you actually have some skin in the game.

It also has the alluring potential of getting a larger reward than you put in, making it one of the more exciting and fun walking apps available today.

With both UberEats and Postmates you can deliver food and get paid.

You get to deliver the food using any mode of transportation you'd like, including biking, or walking, so if you want to, you can exercise at the same time you are delivering the food.

Many elderly in Japan have taken to delivering UberEats on foot.

Japan has such geographically close-knit cities that makes it easy to do food delivery on foot. If your city is more spread out, delivering food on foot may not be possible, however you could try delivering food via bike if you're looking to get extra exercise in.

Of course, you get paid for your UberEats and Postmates deliveries, so you can make money while exercising using both these apps, without even having to track your specific number of steps.
All of these apps can help you earn while you walk.
Honestly, why choose just one? Why not download every single one and get all their credit and rewards at once for walking your normal routine.
Let me know which is your favorite in the comments below!